Video: Snowfall on Table Mountain
Justin Hawthorne's rare and beautiful footage of snow falling on Table Mountain during the day.
Hiking South Africa aims to serve and grow the South African hiking community as a central, national community resource.
Related Articles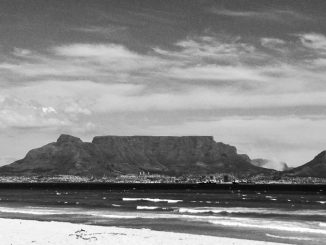 Beauty: 5/5 Difficulty: 10/10 (25km long, with a total ascent of 2630m) Technicality: Extremely technical, containing steep, exposed scrambling, difficult route finding and abseiling. *Disclaimer* This route contains multiple sections of very exposed scrambling and abseiling where […]
A beautiful video by Johnny Miller of the spectacular Kloof Corner Ridge scramble up Table Mountain.
A beautiful reminder of why we need the quiet, peaceful disconnect that nature offers.