He's hiked the entire coastline of South Africa, he's a professional guide and he creates miniature wildlife scenes using Lego… We want to know more about Grant Christie!
HSA: Name, age, city / town where you live?
GC: Grant Christie, 34, Pretoria
HSA: Where, when and how did you start hiking, and who introduced you to hiking?
GC: My earliest memories of hiking are as a young boy on a farm near Dullstroom. We would go there with two or three other families, and every trip included a hike to the Lunsklip Waterfall where we would picnic for lunch and then hike back.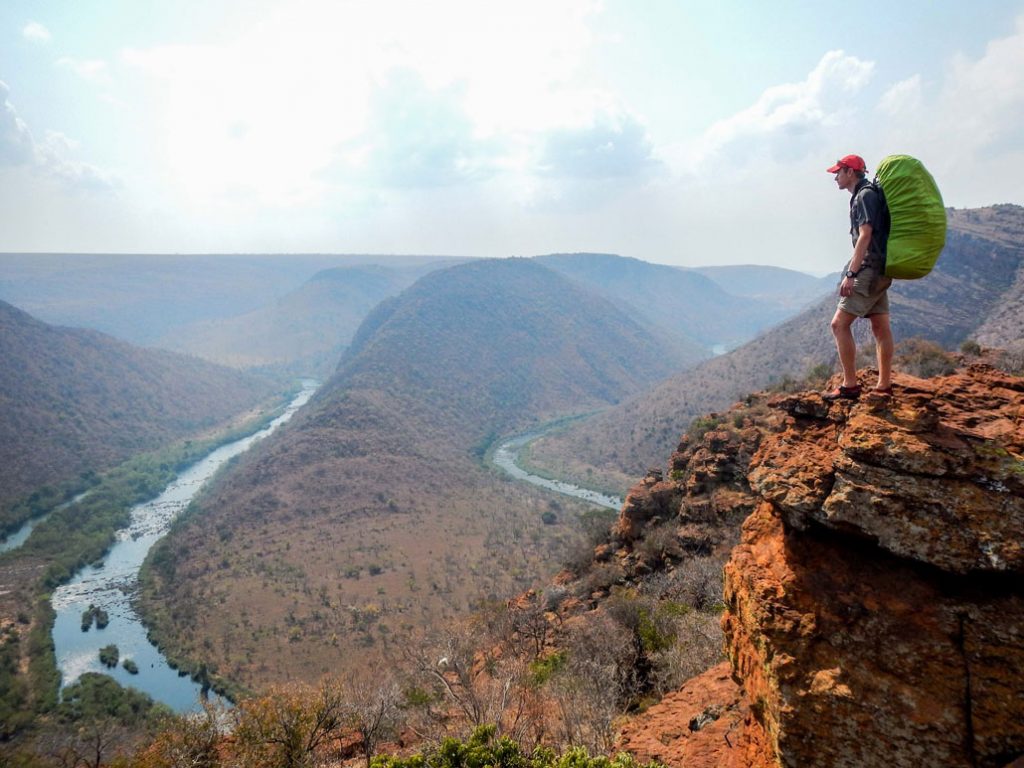 HSA: Your favourite hike/hiking area(s)?
GC: This is very difficult to answer! But probably in the indigenous forests of Tsitsikamma (Between Wilderness and Storm's River)
HSA: What does hiking mean to you as a lifestyle choice i.e. what motivates you?
GC: I love the simplicity of hiking; the fact that you have everything you need with you on your back. And the fact that hiking can take you places that other forms of terrestrial transportation cannot. Being a slow form of movement also means you notice more of your surroundings. It also allows people to connect like absolutely no other activity can, that's my experience anyway.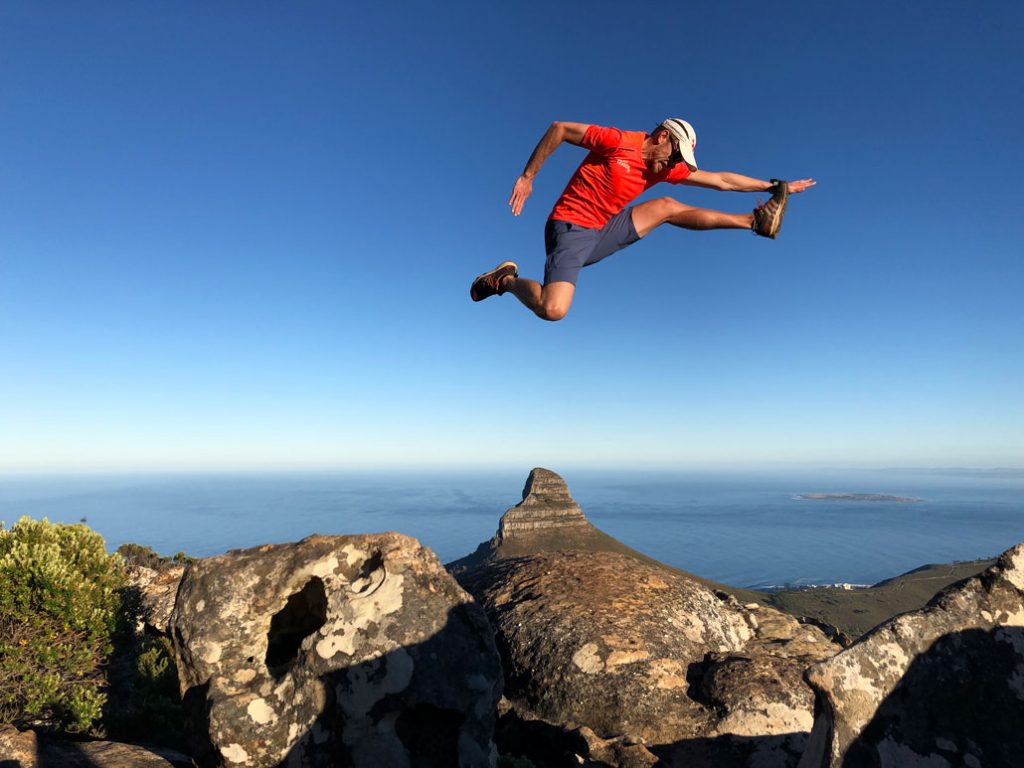 HSA: Tell us a little bit about "your previous life" and what made you walk away from a conventional 9-to-5?
GC: I used to work as a civil engineer for a consulting firm. There was a pair of ravens that nested near the office I worked in. I used to watch them fly around while I had to submit drawings and check contracts and fill in timesheets and stress for deadlines. I felt like a bird tethered, and I longed for that freedom the ravens had.
HSA: Your "Six Million Steps" journey is an incredible achievement – can you tell us what inspired you, and what the biggest takeaway from the experience was?
GC: Thank you. It was an immense challenge in many ways. The idea came about when I was out as a volunteer facilitating a 23-day school expedition. Towards the end I started thinking of going back to the office and it filled me with dread. I wondered why I couldn't just keep walking through the bush with my backpack instead. Memories of the Otter Trail and other coastal missions I had done in the past started flooding my mind and then I had a thought, "It would be pretty cool to walk the whole coastline! I wonder if anyone has done that before?" I started looking into it; there were a handful of people who had done it. This probably only spurred me on. Eventually the idea grew so big in my mind that I just had to do it. And eventually work had me so frustrated that I plucked up the courage to resign.
I learnt so many things but if I were to offer one of the most important lessons: the first step is the most difficult – beginning something (whatever it is) is the part that really takes courage. Once you take that step it's usually easier to keep going.
HSA: If you could change one thing in the world, what would you like your legacy to be?
GC: One thing I try to instil in the groups I walk with is a greater respect for the environment. If every single person on the planet was just a little bit more mindful of their impact on the world around them (be it on the natural world or on other people) I feel like we'd be in a much better position as a planet. It comes down to awareness.
I'll stop there before I type an encyclopaedia on the things Grant would like to change.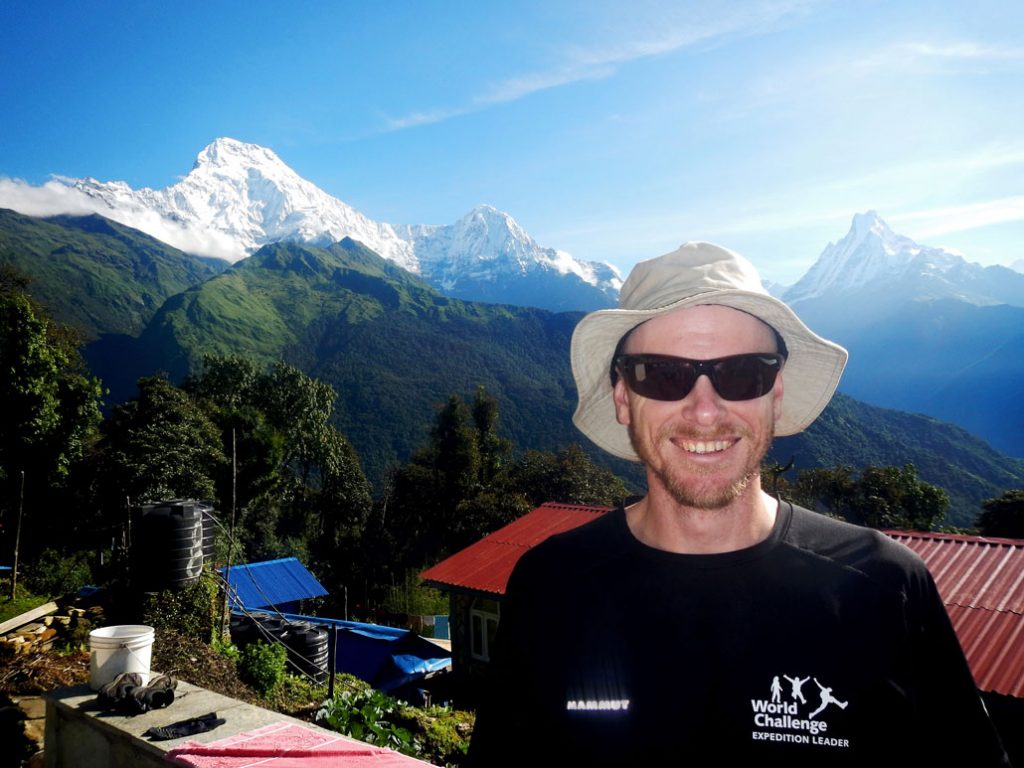 HSA: How do you balance your different passions, i.e. conservation, guiding, exploring, mentoring and motivational speaking?
GC: I work with a lot of school groups, leading and facilitating hikes and expedition journeys. Here I am able to engage with the kids on several aspects about life, schooling, the working world, the environment etc. It's a great platform that incorporates several of my passions all together. And even if I have hiked a certain route many times, the group is always different, and therefore so is the experience.
I haven't been able to do many personal expeditions of late, but I have some ideas in the pipelines. Watch this space 😉
HSA: Who is your favourite hiking buddy and why?
GC: I have hiked with some serious characters over the years; far too many to mention! But because of the nature of the work I do, I more often than not hike with complete strangers. So, I don't frequently get to hike with my favourite people.
But I'd say Shane Anderson, or Uncle Shane as he is affectionately known by most school kids, is definitely one of my favourites. He is a scout master and a qualified mountain guide, so he has immense knowledge to share, yet he is also really easy going and unassuming. I have learnt a great deal from him over the last few years.
HSA: Your favourite piece of hiking gear?
GC: I have recently acquired a new Osprey Aether AG 70l backpack. It is so extremely comfortable. As someone with no natural hip protection it has transformed hiking for me.
Also… An umbrella!!!  in south-east Asia where I did a fair amount of trekking last year it really helps during the monsoon because you'd like to stay somewhat dry, but it's too hot and humid to wear a shell. And in sunny SA, it helps provide same shade and cool things down on those long, hot, exposed sections of hiking.
HSA: Your favourite hiking / inspirational quote?
GC: "It is good to have an end to journey toward, but it is the journey that matters in the end." – Ursula K. Le Guin (and not Ernest Hemmingway as it is often misquoted to be)
OR
"We shall not cease from exploration
And the end of all our exploring
Will be to arrive where we started
And know the place for the first time" – TS Eliot
HSA: What is your dream hike / adventure?
GC: I have several dream expeditions 😉 One of them would be to circumnavigate Iceland.
HSA: What is the funniest thing that has happened to you while hiking?
GC: Again, so many things! On story springs to mind was probably funnier for the other people. On my Six Million Steps walk I spent a lot of time alone, like a lot! So, I would often sing or talk to myself as I walked. One day I was on a long, isolated stretch of beach and I was singing my heart out! I walked past a set of rocks and there behind them was a whole group of people having a picnic. As I saw them, I burst out laughing, waved, and carried on singing and walking. I can only imagine what they must have thought of this crazy person.
HSA: What is the best tip you can give to newbie hikers?
GC: One thing I learnt the hard way was to not set off with brand new gear – test it first. And if you aren't a seasoned hiker then wear shoes that you are comfortable with, or at least spend time walking in new boots before you head out. Blisters are not your friend!
HSA: What's the worst/best thing you've seen on a trail?
GC: I have seen some wonderful things and some awful things, but there is something that I see constantly which bothers me tremendously: Litter! I don't understand how people make the effort to carry drinks and snacks into beautiful places, but then simply cannot be bothered to carry the (now empty and much lighter) litter back out.
I was once doing a day walk with a school group in Suikerbosrand near Johannesburg when a group of rowdy hikers came by. It was about 9am when they passed us drinking energy drinks and ciders. Not long after that we passed a spot where they had stopped, and I found all their cans and bottles lying under the rocks. I promptly picked it all up, marched over to their group and gave it to them saying they forgot something. Just carry your damn litter out with you people! It's really not difficult.
HSA: Thanks for chatting to us Grant. All the best with your future expeditions!
Follow Grant's adventure on Instagram: @grant.christie