In January 2018, Anwar Adams was out hiking with friends in the Silvermine Nature Reserve in Cape Town when they were attacked by muggers. Anwar nearly lost his life after taking a severe blow to the head. He has made an incredible recovery and we caught up with him to find out more about this tenacious man.
HSA: Name, age, city/town where you live?
AA: Anwar Adams, 54, Cape Town.
HSA: Where and when did you start hiking?
AA: I started hiking at 14 years of age on Table Mountain.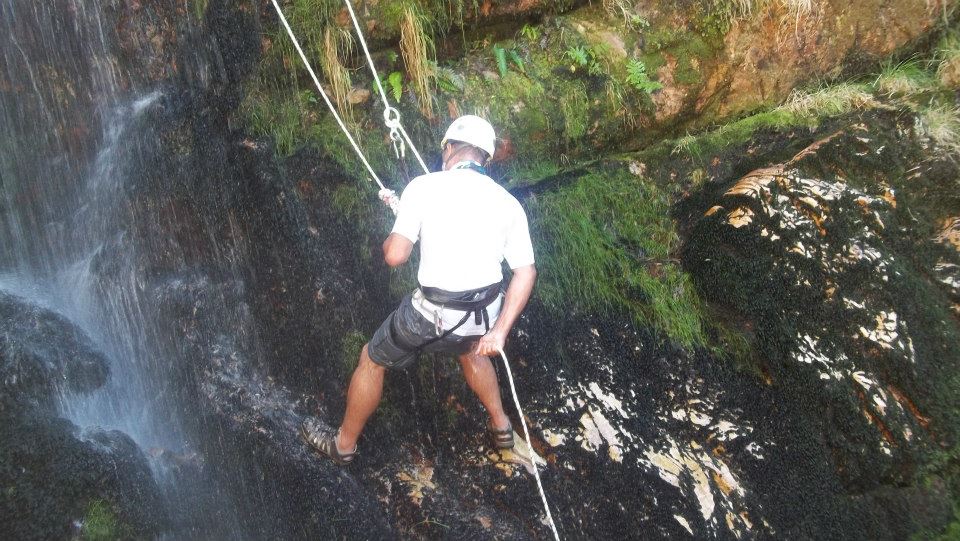 HSA: Who introduced you to hiking?
AA: My Grandfather.
HSA: Your favourite hike/hiking area(s)?
AA: Hiddingh Ascension across Carrel's Ledge down Ledges and down Newlands Ravine without a doubt would be rated as my all-time favourite hike on Table Mountain. I've done this hike 15 times.
HSA: What does hiking mean to you?
AA: Hiking is a healthy outdoor activity that brings one closer to our Creator. You appreciate the wonders of the Almighty. I love the peace and tranquillity when hiking as it feeds my soul.
HSA: Tell us about your motivation for starting Hikers Paradise Adventure Club (HPAC)?
AA: The motivation was to share the beauty of the mountain with others. Individuals do not realise what they are capable of and I love it when I can help them unleash their potential.
HSA: Describe your best hiking achievement/most memorable hike.
AA: Without a doubt, it would be Amatola 2017. It was my fourth Amatola. This hike offers everything one can get in a complete package. What sets this one apart, was the way the team worked together supporting and helping each other and the camaraderie we enjoyed throughout the hike.
HSA: Who is your favourite hiking buddy and why?
AA: My favourite person is the person or group I am hiking with on any given hike.
HSA: Your favourite piece of hiking clothing?
AA: My HPAC t-shirt.
HSA: Your favourite piece of hiking gear?
AA: My Boreal hiking boots and hiking bag (Deuter 65l for multi day and Osprey Stratos day pack).
HSA: Your favourite hiking/inspirational quote OR the best advice you have received about hiking?
AA: My hiking quote would be… "Hike first and the rest shall follow" and a quote by Pedestris – Andar Encantado "Hiking is the answer – Who cares what the question is".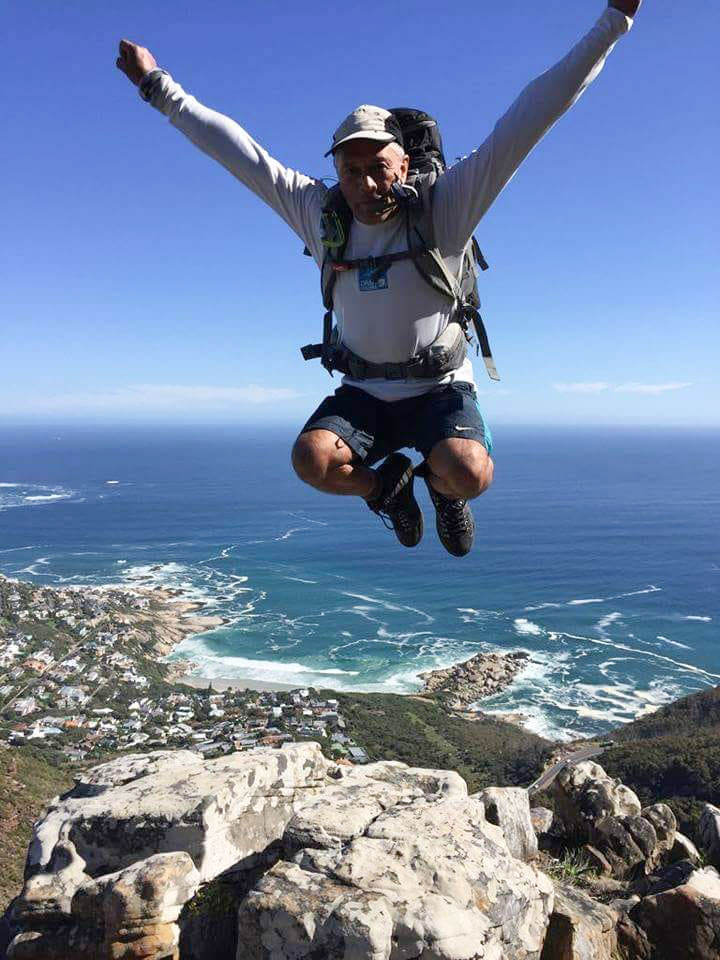 HSA: What is your dream hiking adventure?
AA: In South Africa, it's "Slaying the Dragon" which is also called the Drakensberg Grand Traverse and then internationally I dream of summiting Everest.
HSA: Please give a short testimony of that fateful day in January when the group of hikers you were with was attacked.
AA: I do not remember much about the attack itself, I woke up three days later in hospital on life support. I suffered a cracked skull and fractured spine. I am back into hiking and rock climbing. I was not going to allow the attack to destroy my spirit. Through the support and help of my family and friends I have made an extra-ordinary recovery. My kids were also my main motivation to get my health and life back to what it was before.
HSA: If you could make one change to the local hiking scene that focuses on safety, what would it be?
AA: We should have zero tolerance towards crime. I now serve on the management of Table Mountain Security Action Group that meets regularly with the various role players to make the mountain a safer place for all mountain users.