The Gregory Zulu 40 is an extremely comfortable, full-feature backpack, perfectly suited for full-day adventures, or shorter multi-day hikes where you don't need a tent. There is also a women's specific Jade range.
Key Information
Price (at time of writing): R3099
Capacity: 40L
Weight: 1.33kg
Access points: Top & front
Material: Pack body: 210D High Tenacity Nylon; Pack bottom: 420D High Density Nylon
Recommended max load: 16kg
Suspension & Comfort
One of Gregory's taglines is: "Great packs should be worn, not carried". Right off the bat, this brand markets itself as a manufacturer of comfortable backpacks…and they deliver! The Zulu 40 is easily one of the most comfortable backpacks I've ever used.
Gregory's FreeFloat dynamic suspension system is basically a trampoline-style mesh that attaches to the hip belt via durable stretch fabric (dynamic flex panels, as they call it). Marketing buzzwords aside, the net result is a suspension system that hugs your back and hips, whilst allowing the backpack to move naturally without that familiar "pivoting" sensation when one has to step up high or move side to side.
The padding on the shoulder straps and hip belt are super comfy and quite breathable, and the ergonomic shaping of the belt and straps all add to the overall comfort of the pack and creates a secure "hugging" sensation.
The alloy frame terminates in the bottom corners, as opposed to the middle, keeping all pressure points away from one's lower back, while still giving excellent lumbar support. The mesh also breathes well, which is fantastic on a hot summer's day.
The recommended max carry weight is 16kg, which is the ideal load range for full-day adventures, or quick overnight trips. The Zulu 40 manages that weight with ease and stays comfortable all day long.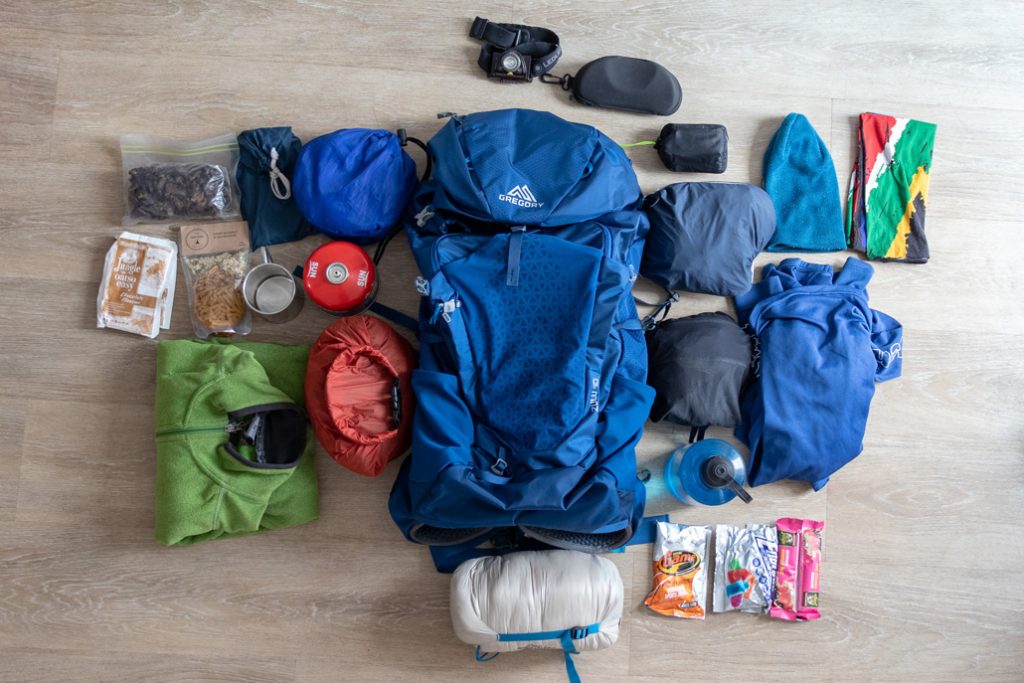 Durability
After using this pack on a few overnight hikes and multiple day hikes, it still looks brand new, which is hardly a surprise looking at the type of material used – the 420D Nylon used on the pack bottom will stand up to years of abuse. Gregory also offers a limited lifetime guarantee which covers anything from manufacturing faults to repairing damage from animal attacks…
Features
The Zulu 40 has all the bells and whistles (literally) you would expect from a premium backpack, like a built-in rain cover, hydration compatibility, trekking pole storage and separate lid compartments with key clips, but it also has a host of other features that really set it apart:
Front U-Zip opening for easy access to the main compartment without removing the top pocket. I found this extremely handy when stopping for a lunchbreak and not having to empty half my pack to get to my pot and stove.
Integrated hydration clip in the sternum strap that clips onto the tube, so you don't have to worry about having your hydration system's specific clip or magnet.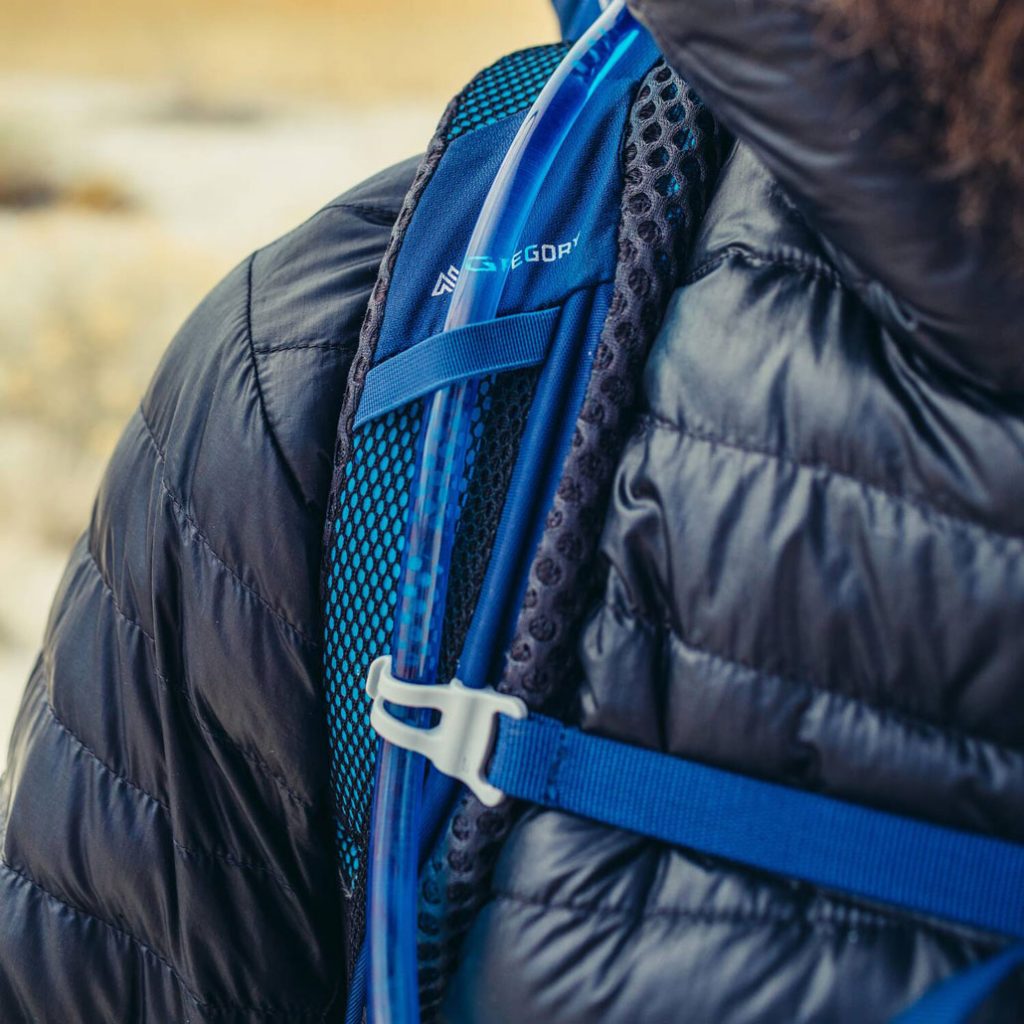 Sunglass QuickStow system on the shoulder strap for quick, secure and scratch-free access to your shades.
Pass-through holes in the side stretch mesh pockets, which allows you to compress your pack with the compression straps, without locking your water bottles in place… Brilliant!
Front stretch mesh pocket with secure buckle closure for quick access to your fleece or rain jacket.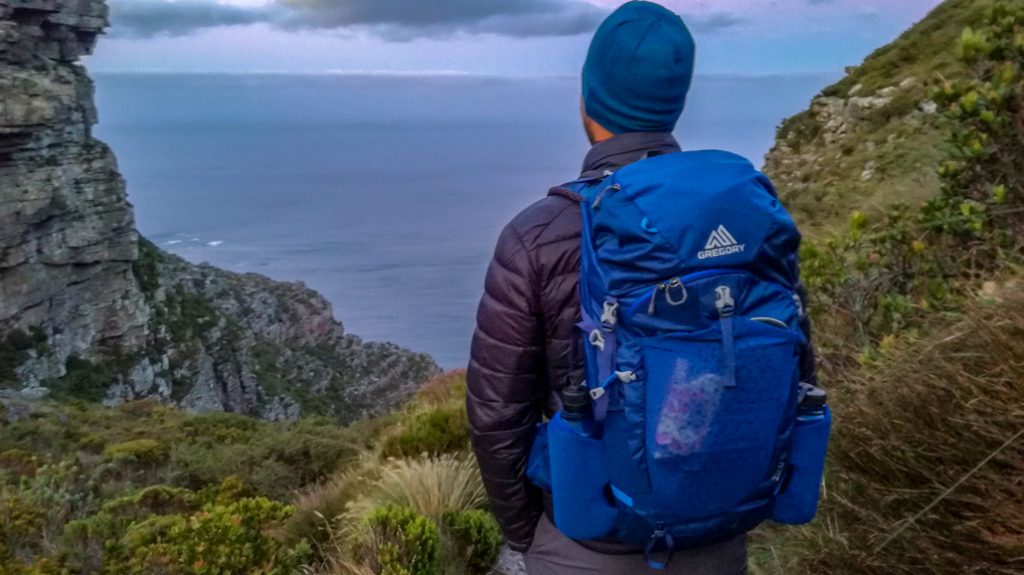 Custom comfort-grip molded zipper pulls and molded webbing keepers for strap management. It seems like a small thing, but these zipper pulls are REALLY nice.
Large hip-belt pockets that easily take plus-size mobile phones.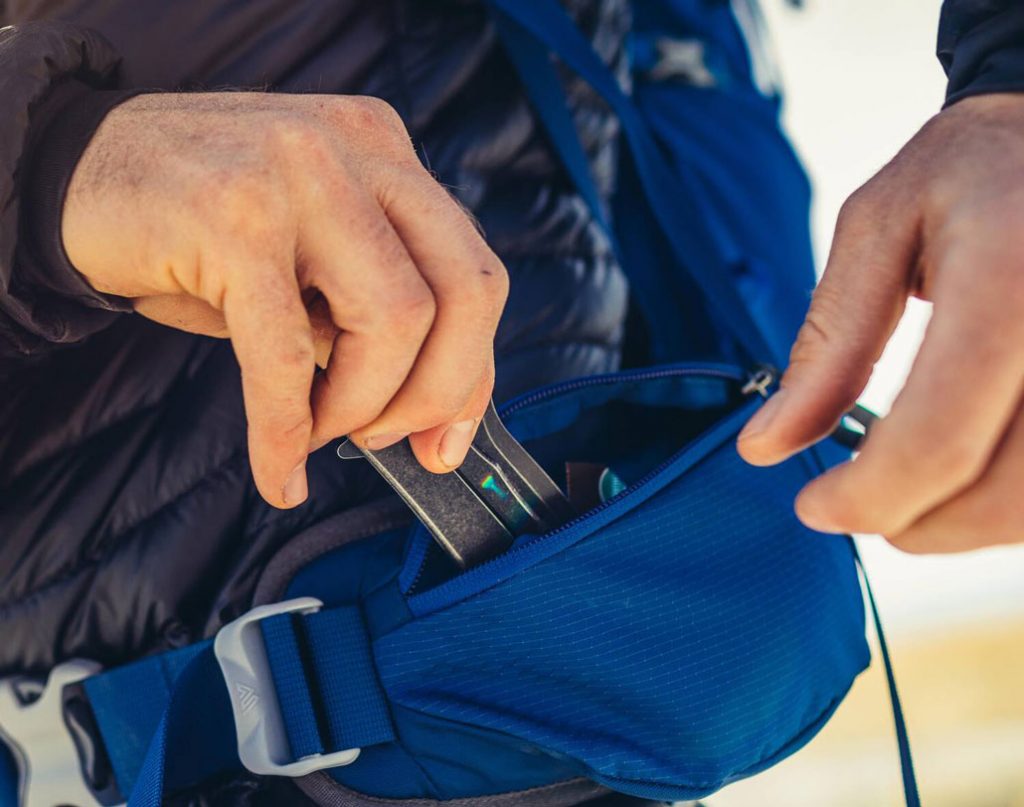 Minor Shortcomings
Two features that would have made this pack even more versatile are:
Sleeping pad straps on the bottom of the pack, which would have allowed for more wild camping options.
Forward facing entry points on the side mesh pockets, so one can grab your water bottles out while on the move.
Both these features are available on the larger sizes in the Zulu, so I imagine the physical dimensions of the pack were a limiting factor when considering these features. If these features are a deal-breaker, check out the Zulu 55.
Adjustability & Fit
The Zulu comes in two sizes: Small-Medium and Medium-Large. Both sizes have 10cm vertical adjustability for a perfect custom fit. That being said, my wife, who is 1.57m tall, wore my Medium-Large pack and still said it was more comfortable than any of her other packs. I'm not saying you should buy a pack that's too big for you, but this pack is so comfortable, it is less of an issue than usual.
Conclusion
One of the most comfortable backpacks I've ever worn! It is light enough for a big day out, but still sturdy and spacious enough for an overnight hike. I would highly recommend this pack to anyone who hikes a lot and values comfort and freedom of movement. You definitely get your money's worth.
This backpack was provided for review purposes by Gregory Packs South Africa and can be purchased directly from their online store: https://www.gregorypacks.co.za/product/zulu-40-m-l/