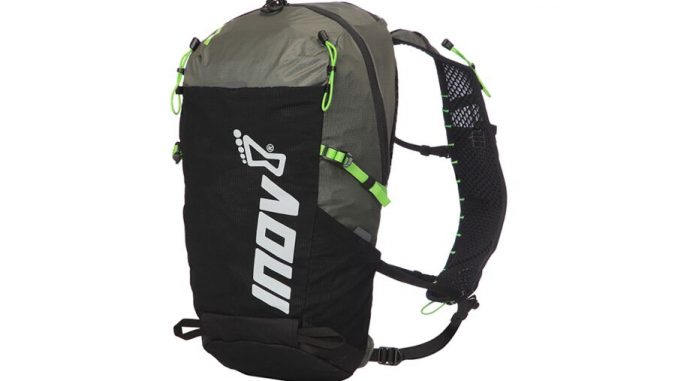 The Inov8 Adventure Lite 15 is a lightweight backpack, designed for long days on the mountain, where agility and continuous movement make or break an adventure.
Key Information
Price (at time of writing): R2399
Storage capacity: 15L+
Weight: 390g
Versatility
Built on the classic running vest design popularised by ultra-distance trail runners, the Adventure Lite 15 increases versatility with a generous 15L storage and a multitude of external features.
I've used this pack for light and fast day hikes, where it shines by offering freedom of movement over technical terrain. I've used it as a cycling backpack for long mountain bike rides, where extra snacks, a warm layer and bike tools and spares are a must. I've used it on multi-pitch rock climbs, where lightweight is essential and ease of access to water and a quick snack makes the whole experience more manageable. And, I've naturally used it for longer trail runs, either carrying extra water, snacks and a warm layer, or even a fresh change of clothes when running to work.
Comfort
I've come to find comfort synonymous with an item being unnoticeable, and that is how I would describe the Adventure Lite 15. It almost "disappears" onto my body.
The strapping system eliminates bobbing and swaying, and the fact that weight can be spread across the front and back of the pack creates perfect balance.
The shoulder straps also have a unique tensioning system. As opposed to the standard "pull from the top down" cinch strap, the shoulder straps get tensioned from bottom up, allowing the shoulder strap load to be spread across two points of attachment on either side of the pack, further spreading the load and maintaining a stable backpack during movement.
Features
In addition to its 15L internal storage and fairly standard 2L hydration reservoir compatibility, the Adventure Lite 15 is jam packed with storage options.
There is a smaller, zippered compartment, on top of the bag, which is ideal for sunglasses, or your wallet.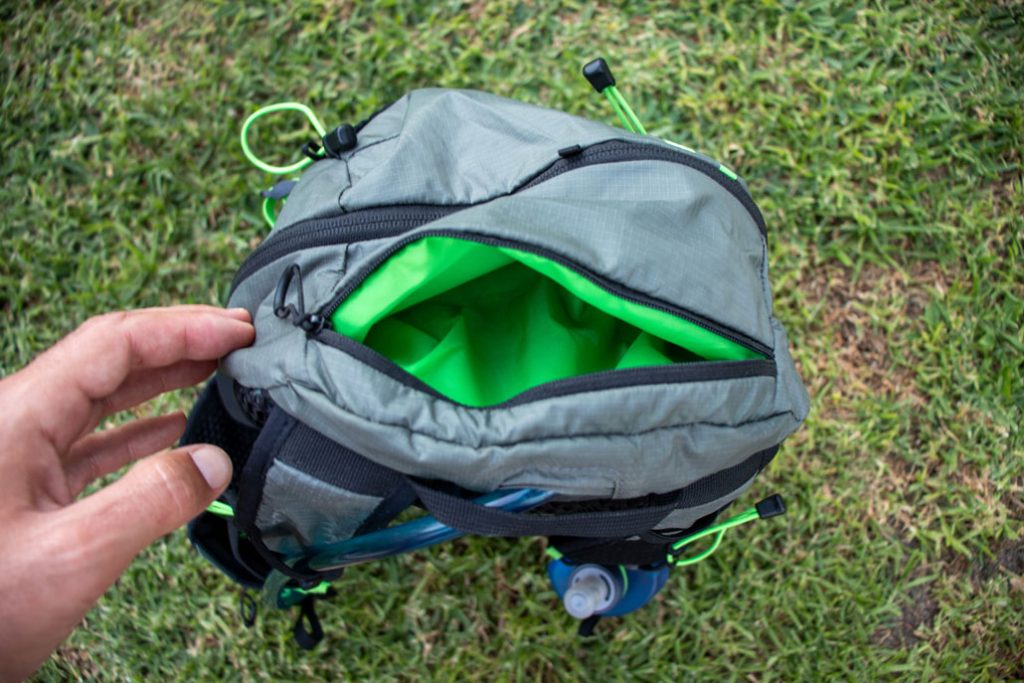 The mesh and zippered pouches on the shoulder straps are perfect for a mobile phone, a couple of snacks and soft bottles – each shoulder strap can hold a 500ml soft bottle.
The big mesh pouch on the back of the pack easily holds a light rain jacket or fleece. There are also mesh pouches on either side of the pack for additional water bottles, bigger snacks, or a beanie.
There are looped bungee cords for storing another layer, or trekking poles. The pack also comes with extra bungee cords which can be laced through dedicated loops for even more external storage options.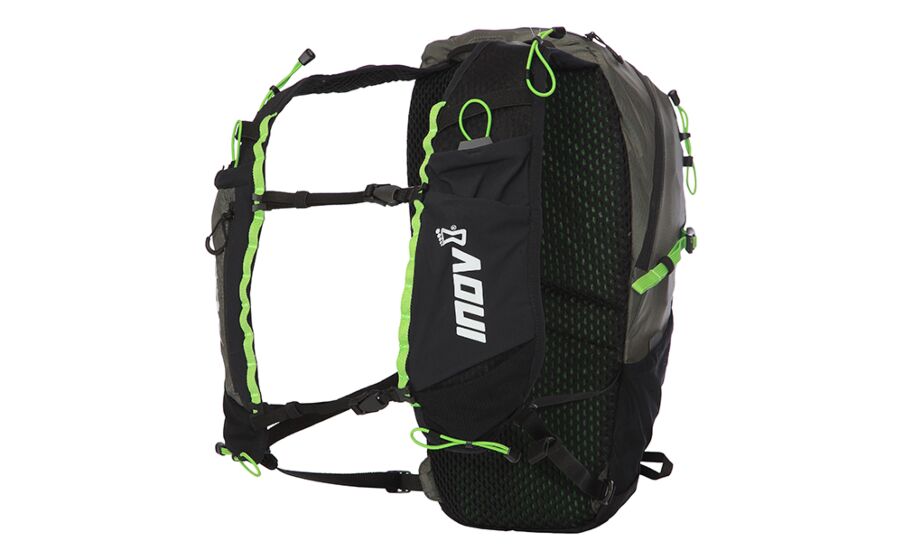 Cons
If I were to nitpick, the only negative element I would highlight about this pack is that sweat from my back eventually made its way through the back panel and some of the items inside got damp. This is minor, but I thought it worth mentioning.
Conclusion
If you're a hiker who also runs, climbs, cycles, or even does all three, this is the only daypack you'll need. Sure, R2399 is a lot of money for a 15L pack, but this one pack has replaced the packs that I used for other activities and does a better job than all of them. This is a superbly comfortable, ultra versatile, lightweight daypack for all your light and fast adventure needs.
This backpack was provided for review purposes by Inov8 and is available from their online store and other specialist outdoor retailers.
Here is a great video highlighting all the features of the Adventure Lite 15: