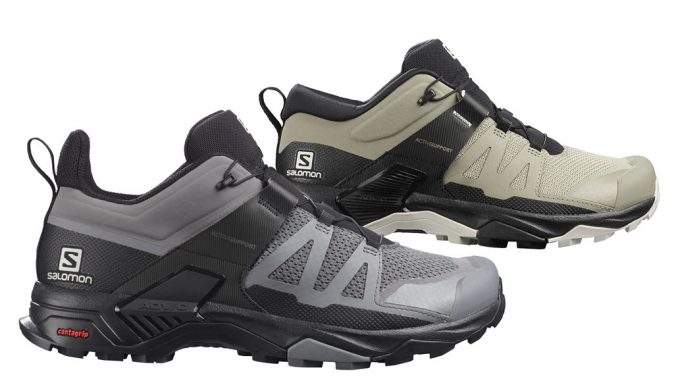 Key information
Price (at time of writing): R2499
Weight: 360g per shoe. 720g per pair.
Women's version: Yes
Intro
The X-ULTRA 4 is Salomon's beefed-up trail shoe. It might be referred to as a trail running shoe here and there, but it's main purpose is definitely hiking.
With a slightly stiffer chassis and a rubber compound that balances stickiness and durability, these shoes are a fantastic option for those who prefer the comfort of a trail shoe but still desire good stability and support.
Fit & Comfort
Salomon is famous for their out-of-the-box comfort, and the X-ULTRA 4 is no exception. The day after I received this pair, I went on a 2-day, off-trail hike in the Kouebokkeveld mountains and I was not aware of a single hotspot.
The OrthoLite insoles mold to one's feet for all-day comfort and create an almost cradle-like sensation, keeping one's foot in place and stable on uneven terrain.
Salomon's Quicklace system has stood the test of time and adds to the comfort and convenience of the shoe. The lacing system hugs the foot evenly and stows away neatly in a lace pocket on the top of the shoe.
The fit is ideal for a medium-width foot, but even with my wide hobbit feet, I was still totally comfortable.
Support
Speaking of uneven terrain, I've always been a fan of boots for their inherent support, especially when the terrain gets rough underfoot. However, on our trip to the Kouebokkeveld mountains I carried a 24kg backpack and not once did I feel like the shoes weren't up to the task.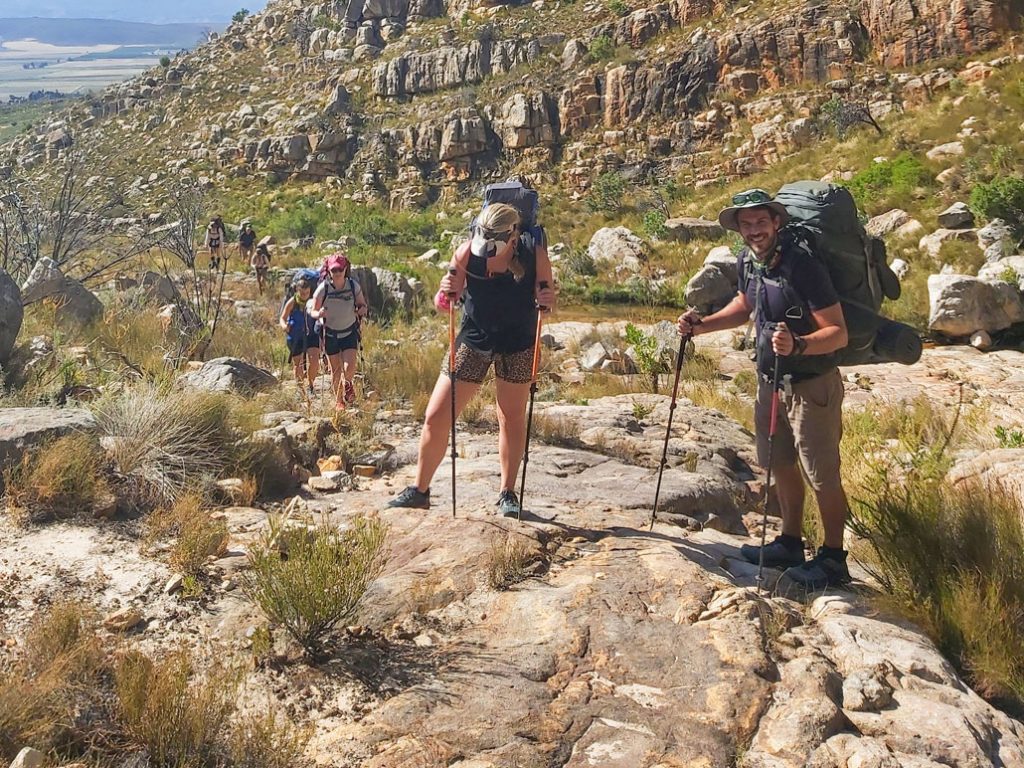 The slightly higher ankle collar  gave a sense of safety in preventing my ankle from flexing too far and the ADV-C chassis creates a very stable, planted feel.
Depending on how your foot sits in the shoe, some people might find the ankle collar too pronounced, so trying them on is recommended. However, if they work for you, the support is great.
The midsole provides a good balance between terrain sensitivity and protection against sharp rocks, even when carrying a heavy pack. These are one of the most supportive trail shoes on the market.
Grip
Salomon's proprietary Contagrip MA rubber compound strikes a good balance between grip and durability, performing excellently on all but the steepest rock surfaces one might encounter on trails.
The deep lugs offer fantastic grip in muddy conditions and the reversed tread pattern on the heel assists in breaking when heading downhill.
Historically, Salomon has received some criticism for their soles wearing down too quickly. This doesn't seem to be the case with the X-ULTRA 4's. I've put close to 200km on my pair and only started noticing wear at about 120km, during which they were used for everything from overnight, off-trail adventures with a heavy backpack, to day hikes and scrambles on Table Mountain sandstone.
Breathability
These shoes are fantastic for warm weather hiking, providing excellent breathability. This has the added benefit of being able to dry out fairly quickly after getting wet from rain or a river crossing.
The mesh does allow some fine dust to get through, but other than that, it does a great job at keeping all other debris out while keeping your feet well ventilated.
Construction
To use the word tank would create an impression of a heavy shoe, which these are not – they're actually surprisingly lightweight. However, their construction is solid!
The X-ULTRA's sport a robust toecap that offers excellent protection when stubbing your toe against a rock, as well as assisting in maintaining the structure of the toebox.
The ADV-C chassis extends around the side of the shoes, adding further protection against sharp rocks and sticks.
Cons
I can't think of anything that would make me not want to buy this shoe, but to manage expectations, I will mention that the Quicklace system requires tightening now and then, especially on rough terrain.
Conclusion
A comfortable, lightweight trail shoe with a robust, durable construction, offering excellent support and good grip. Add to this good value for money and you've got a winning product!
The Salomon X-ULTRA 4 should definitely be a consideration for your next pair of hiking shoes.
These shoes were provided for review purposes by Salomon Sports SA and can be purchased from their online store and Salomon stockists.