Video: Experience South African Snow
"Cool" footage of some icy mid-winter conditions on Matroosberg.
Video by Henko Roukema
Hiking South Africa aims to serve and grow the South African hiking community as a central, national community resource.
Related Articles
Exploring the Storms River Mouth Rest Camp and surrounding Tsitsikamma National Park. Video by Sergio Fernandez.
A beautiful video showcasing the luxury Dolphin Hiking Trail that runs along the Tsitsikamma coast.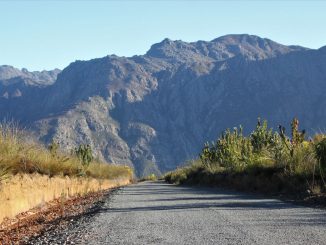 Beauty: 4.5 Difficulty (fitness): 9/10 Technical rating of trail: Lots of very steep walking and scrambling interspersed with off-trail walking and climbing. Many peaks worldwide attract allure and wonder from mountaineers, climbers and hikers due […]