Video: Kloof Corner Ridge
A beautiful video by Johnny Miller of the spectacular Kloof Corner Ridge scramble up Table Mountain.
Hiking South Africa aims to serve and grow the South African hiking community as a central, national community resource.
Related Articles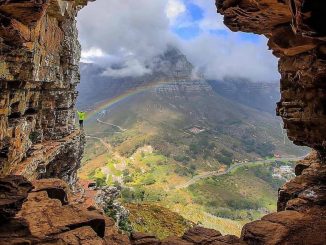 The very popular Wally's Cave on Lion's Head has been receiving more and more visitors with its growing Instagram fame. The combination of increased traffic and unofficial, "illegal" trails, has caused major erosion which has […]
Alex Nail captures the majestic beauty of the uKhahlamba Drakensberg – the Barrier of Spears.
Justin Hawthorne's rare and beautiful footage of snow falling on Table Mountain during the day.