A couple of friends hike up to the highest point in South Africa, Mafadi.
Hiking South Africa aims to serve the South African hiking community as a central, national community resource to connect, discuss and share information.
Related Articles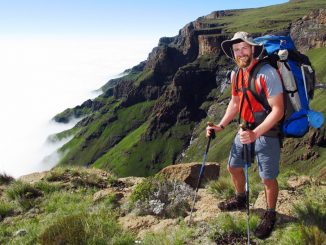 Click here to read Part 1  The 6th day of our adventure was a Rubicon of sorts, as we came to the realisation of what we had truly let ourselves in for. We were sunburnt. […]
The Northern High Traverse is probably the most widely known route in the Drakensberg Mountains. For that matter, it is probably the only multi-day hiking route in South Africa to appear on various lists of […]
Check out Lance Kime's amazing footage of their Coast-To-Coast 2018 training, traversing from Pieke to Berg River Nek via Rifberg and Katedraal peaks – one of the highlights of Jonkershoek Nature Reserve.