Video: Snowfall on Table Mountain
Justin Hawthorne's rare and beautiful footage of snow falling on Table Mountain during the day.
Hiking South Africa aims to serve and grow the South African hiking community as a central, national community resource.
Related Articles
Alex Shapiro beautifully captures the magic of Magoebaskloof.
A dust storm erupts at the bottom of Lion's Head, Cape Town, as if a migrating herd of Mara wildebeest has roared it into being. From it emerges cherub song, and a troop of young, […]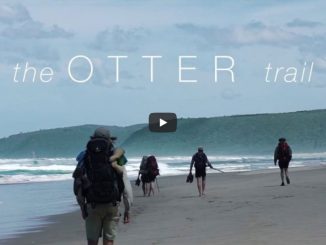 A dreamlike video by Etienne Schoeman, capturing the blissful magic of the Otter Trail.