Video: Snowfall on Table Mountain
Justin Hawthorne's rare and beautiful footage of snow falling on Table Mountain during the day.
Hiking South Africa aims to serve and grow the South African hiking community as a central, national community resource.
Related Articles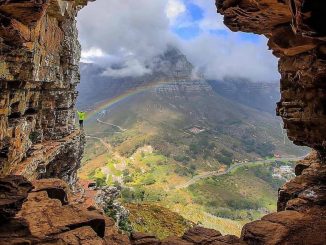 The very popular Wally's Cave on Lion's Head has been receiving more and more visitors with its growing Instagram fame. The combination of increased traffic and unofficial, "illegal" trails, has caused major erosion which has […]
A whirlwind tour of the Outeniqua Trail. Video by Sean Brookes.
Neo Mokuene made this cool video of the Hennops Hiking Trail (with a bit of Magaliesberg abseiling) as part of a collaboration with First Choice Milki. Check him out on Instagram @black_tonystark.