Video: uKhahlamba Drakensberg
Alex Nail captures the majestic beauty of the uKhahlamba Drakensberg – the Barrier of Spears.
Hiking South Africa aims to serve and grow the South African hiking community as a central, national community resource.
Related Articles
The Drakensberg is the highest mountain range in Southern Africa. Exactly what is included in the range is debated, but in general the range is divided into two parts: The basalt "High Berg" range The […]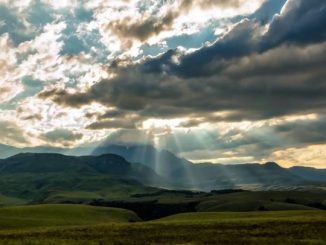 A couple of friends hike up to the highest point in South Africa, Mafadi.
Anna-Belle Durrant's video of the Castle Gorge hike, outside of Johannesburg, really captures the essence of a day hike: Peace, quiet, fresh air and quality time with friends. To see more of Anna-Belle's creations, check […]