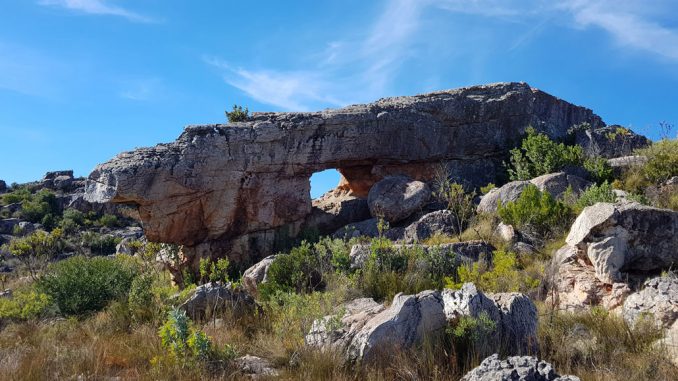 Lying at the foothills of the Cederberg and only 5km from Citrusdal (a mere 2 hours from Cape Town), Wolfkop Nature Reserve is a 450ha reserve, featuring accommodation and hiking trails.
Within the reserve, the circular Wolfkop Nature Trail is a 12km hiking trail that offers panoramic views across the Olifants River and the Citrusdal valley. Anyone with a reasonable level of fitness can do this hike, bearing in mind that the initial few kilometres includes an ascent of 700m.
The recommended time to do the hike in is 3.5 hours. There is plenty to admire along the way. Dramatic rock formations (laid down approximately 500 million years ago by the Table Mountain sand stone group), bushmen paintings dating 10 000 years, and views across the expansive nature reserve, that includes 500+ species of fynbos, will slow your feet.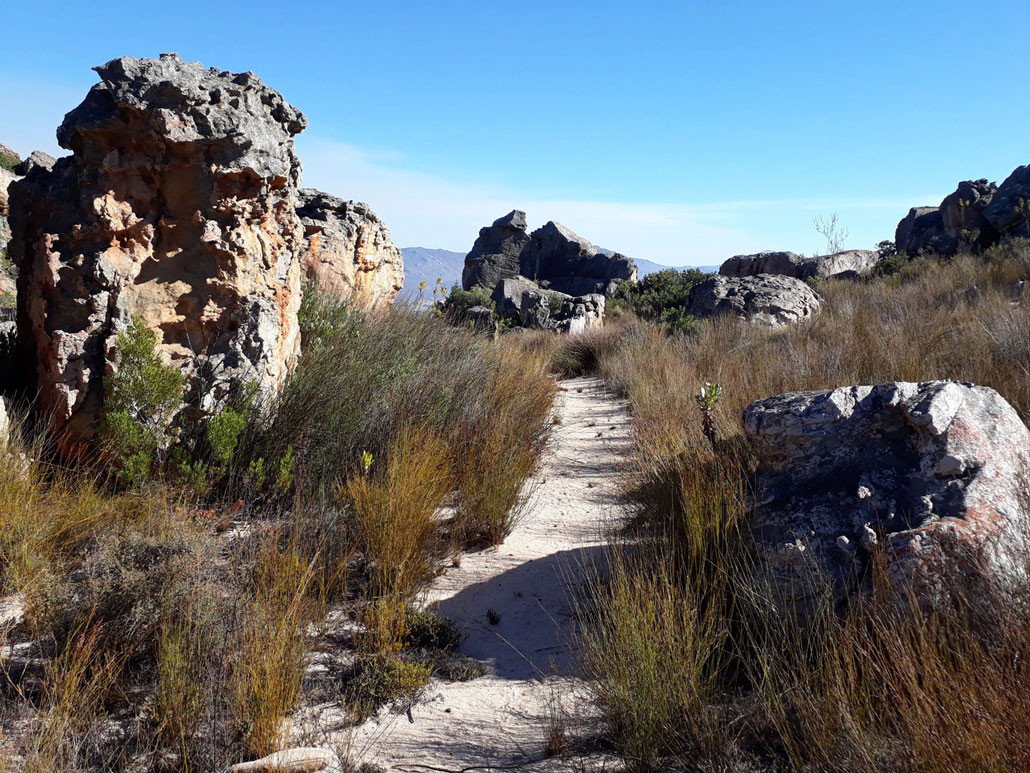 Find a buchu leaf to add a lovely flavour to a cup of tea brewed at a rest point, or seek out the tracks of the endangered Cape Leopard – thus far only captured by motion cameras or by lucky residents who have spotted the shy animal on very rare occasions within the reserve.
Water & terrain
There are no water points on the trail, so make sure to keep yourself hydrated. The hike is relatively exposed, so a hat and sunscreen is also required.
Elevation

Circular Route: The first 4.5 km covers an ascent of 700m. The next 5km follows a gradual decline, while the last 1km has a 100m descent.
Map
How to book
For bookings, call 083 260 5071.
Alternatively, book via the website: http://www.wolfkopnaturereserve.co.za/contact