The Activist FUTURELIGHT™ is a low-cut hiking shoe that offers the stability and support of a hiking boot, the light weight of a trail shoe, and a style that is equally comfortable in an urban setting as it is on the trails.
Key information
Price (at time of writing): R2799
Weight: 393g per shoe. 786g per pair.
Water resistant: Yes
Fit & Comfort
My first hike with the Activist was a 20km loop on Table Mountain that consisted of a mix of soft, wet mud, steep rock, and varying rocky and sandy trails. Straight out of the box the shoes were comfortable and I completed the hike with no sign of blisters.
The shoe has a medium volume, offering a comfortable fit for a wide range of feet. Even with my wide forefoot I didn't feel overly restricted.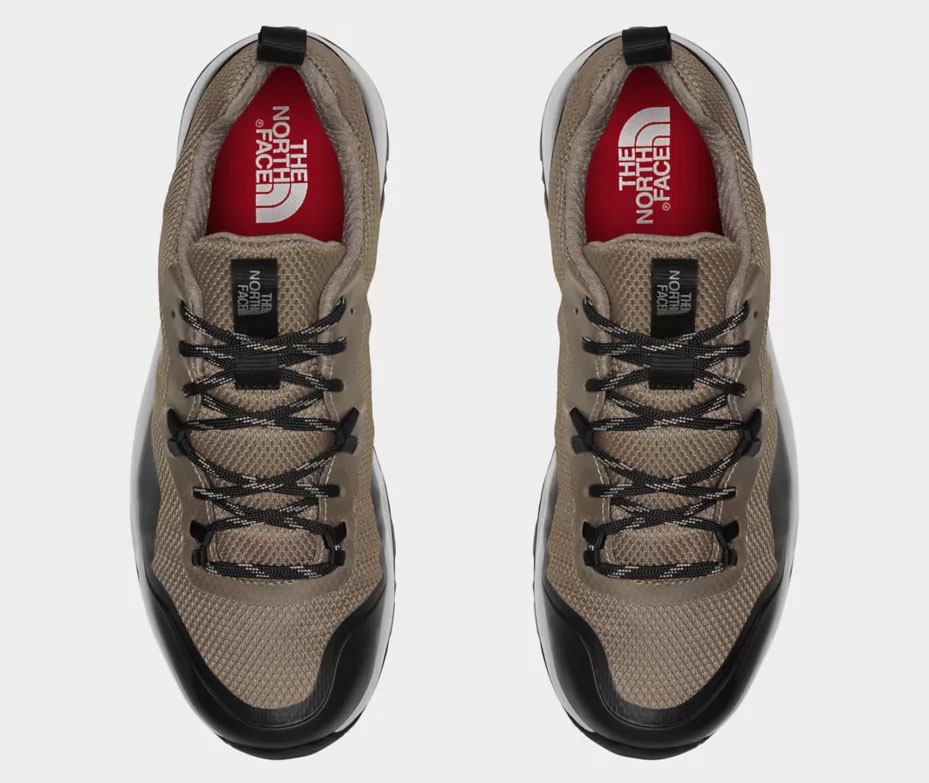 There are additional lace holes at the top of the shoe, like the ones found on running shoes, allowing for additional lacing that really locks one's heel in place which is great when walking up steep terrain.
Support
Good arch support and a stiffer-than-usual ride under foot makes for a very confident hiking experience. It does a great job of protecting against sharp stones and soaks up a lot of the effort of walking on uneven terrain, making for less tired feet at the end of the day.
Even with a heavy pack, I never felt like the shoe's cushioning was insufficient.
The shoe is slightly built-up around the ankle, which offers a reasonable amount of protection against dangerous amounts of ankle flexion.
Grip
The North Face has used a slightly softer, stickier rubber compound on the Activist which makes for great grip in wet and dry conditions. The tread is oriented in such a way to offer great traction for ascent and braking, but when walking in slippery, off-camber conditions, I needed to pay more attention to maintaining sideways traction.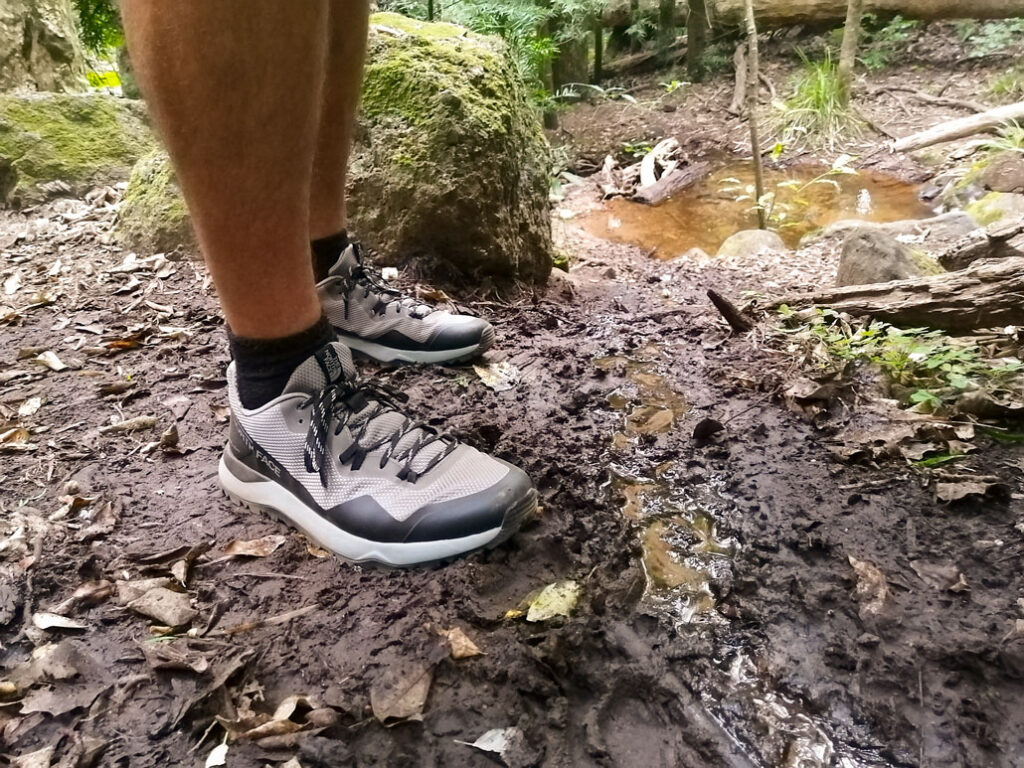 Breathability
Being a water-resistant shoe, the breathability will never be as good as a shoe with a mesh upper. That being said, I've used these shoes on hot summer days without my feet feeling overly hot.
Speaking of water-resistance, the FUTURELIGHT™ membrane does a great job at keeping water out which is very handy for early morning walks through wet grass or when trails get water-logged and muddy.
Construction
Stitching has been kept to a minimum, with almost all the panels being "welded" together. This adds to the sock-like feel and friction-free comfort that the Activist offers.
I've been walking in these shoes for a few months now and I have not seen anything that would make me think that I won't get many reliable kilometers out of them. They feel solid.
Cons
As mentioned, the sideways traction is not the greatest, but other than that I love these.
Conclusion
The North Face Activist FUTURELIGHT™ is a stylish, lightweight yet sturdy, water-resistant hiking shoe that offers boot-like support with the low-cut comfort and versatility of a trail shoe. I'd recommend this shoe to any hiker.
This shoe was provided by The North Face South Africa for review purposes and is available through Cape Union Mart, both online and in-store.