Beauty: 4 (out of 5)
Difficulty: 6/10 (Difficult i.e. need to be fit/strong… steep climbs)
Technical rating of trail: Standard walking, with steep climbs and downhills in places.
Rustig, a well-established family farm since 1930, is situated near Hekpoort on the southern slopes of the Magaliesberg mountain range, about 90km from Johannesburg. It is a beautiful venue with plenty of safe parking, lovely accommodation and amenities. Martha at reception was very friendly and knowledgeable.
We left Klerksdorp at 4.15am and arrived at a cool and windy Rustig, just before 7am, ready for our day hike – we started off eagerly.
We had decided to do the 13km Karee hike. We didn't think it would be a problem, seeing as we've easily completed similar distances before. Oh my word, were we in for a surprise…
The hike immediately starts with stunning views of the surroundings and the scenery throughout the hike was breathtaking to say the least.
As we made our way up the mountain we encountered a few steep sections, climbed a few ladders, walked over a wooden bridge and eventually, being able to sit on top of a mountain, 1711m above sea level, was really amazing, despite the hectic wind.
We explored an English bomb shelter and established our own rock balance statue amongst literally hundreds of others. This is quite a popular hike and we saw many other groups on the trail.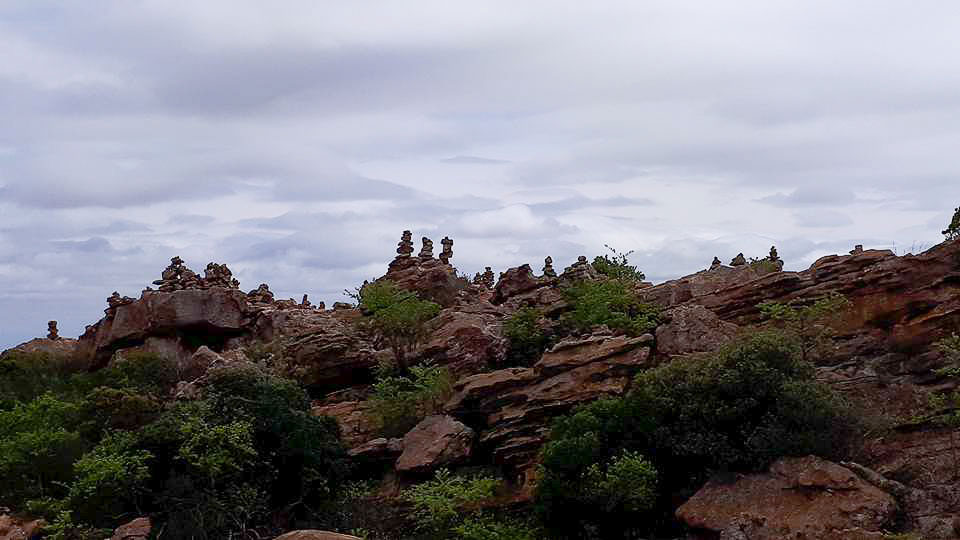 You can see the platinum mines in the distance. There are also huge granite cliffs and caves to see.
My partner was absolutely in his element up there – he collects and cultivates succulents as a hobby and he discovered many succulents indigenous to the area, including the endangered Peglerae aloe found only in the Magalies area. The flora changes after every turn – totally different on every side of mountain.
We did not complete the 13 km. We opted for the escape route, called the chicken run and ended up hiking approximately 8km. We took too long exploring on top and enjoying the endless and amazing views… and truthfully, we were pretty buggered after the climbs.
This was our most difficult hike to date but it was also the most beautiful. Definitely worthwhile! Just be warned, there's nothing 'rustig' about the Rustig Hiking Trails…
Contact Details:
Tel: 079 490 2690
Email: bookings@rustig.co.za
Website: http://www.rustig.co.za/