The First Ascent Contour 30L is an extra-volume technical daypack, designed for long day-hikes and slackpacking or Camino-style hiking. It sports an adjustable, ventilated suspension system, ensuring a comfortable fit and keeping you cool on those hot days.
The pack's design features focus on volume, simplicity and weight savings, which gives a lightweight and very affordable pack, but lacking some detail features one would normally find in a more expensive daypack. A built-in rain cover allows you to go adventuring, no matter what the weather.
Quick specs:
Price: R999 (at time of writing)
Manufacturer: First Ascent
Capacity: 30L
Weight: 900g
Material: 200D Jacquard; 210D Polyester
Features
The Contour 30L has all the standard features of a technical backpack, such as a waist belt, height-adjustable sternum strap, built-in rain cover, hydration bladder compatibility, side storage pouches, trekking pole loops and two basic compression straps.
The bag has two main compartments, accessible through individual zips. The larger compartment has a sleeve to house a hydration bladder, with the smaller compartment being only general storage, lacking the internal-zip-pocket and smaller sleeves and pouches one often finds in daypacks. There is, however, a key clip in the smaller pocket, but it is clear that the bag's design is focused on outdoor missions as it lacks the features that makes daypacks more versatile as travel or student packs. The hydration bladder sleeve can double as a deep "safe pocket" to store your wallet and other valuables when travelling/commuting.
The suspension system is the most notable feature. The mesh back and straps do an amazing job at keeping you cool as it allows a lot of airflow. The frame also creates a nice edge at the top of the bag for the rain cover to latch onto.
Comfort
I weigh in at more than a 100kg, and as many large fellows will concur, us larger okes have to burn some serious energy to hike uphill – hence staying cool and dry is always a challenge. I found this pack a revelation as the deep cavity created by the suspension system allows for a lot of ventilation, keeping me considerably more comfortable than any other daypack I have used. This is however also a negative for more general use as the curved frame makes it harder to pack large, rigid items like a laptop.
The pack has all the normal adjustability features on the hip-belt and shoulder straps. The main shoulder strap length can also be adjusted through a central strap and buckle system, managing the actual length of the padded part of the strap, ensuring a fully customizable fit.
Overall, it is the most comfortable daypack I have used, and my wife who is on the slender side also really enjoyed carrying it, giving credence to the marketing spec as a Camino-style pack. She also loves the colour!
Capacity
The pack's size immediately got me excited – my hiking garments are a size XL and whereas most people find the more standard 20l / 25l daypack sizes adequate, I always struggle to find enough space for cold weather /rain gear in addition to the standard items. This pack has oodles of space and even on long day-hikes I had room to spare. I did, however, not use a hydration bladder but instead used one or two water bottles in the very generously sized (and deep) side pouches – Like with the Flint, the packs curvature will reduce usable space if you add a large bladder.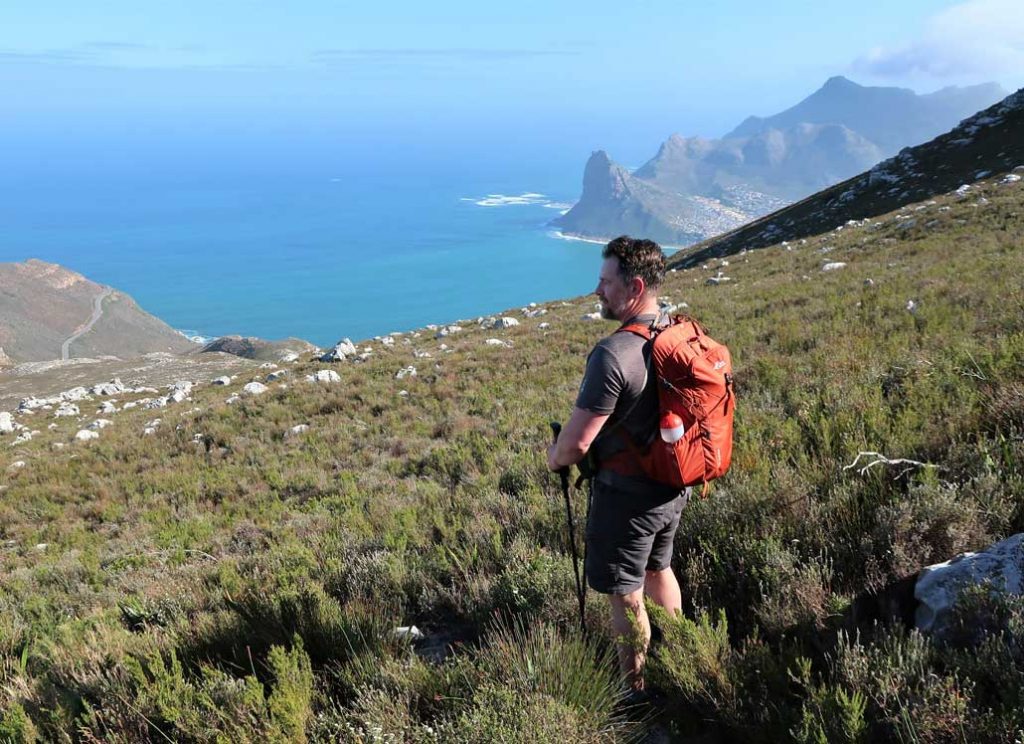 Conclusion
If you're looking for some extra capacity in a daypack to carry bigger loads, or a minimalist, lightweight pack for the Camino/slackpacking, this pack should be on your radar. It lacks some storage pockets one normally sees in daypacks but makes up for it in weight savings and competitive pricing. It is now my daypack of choice for long day hikes.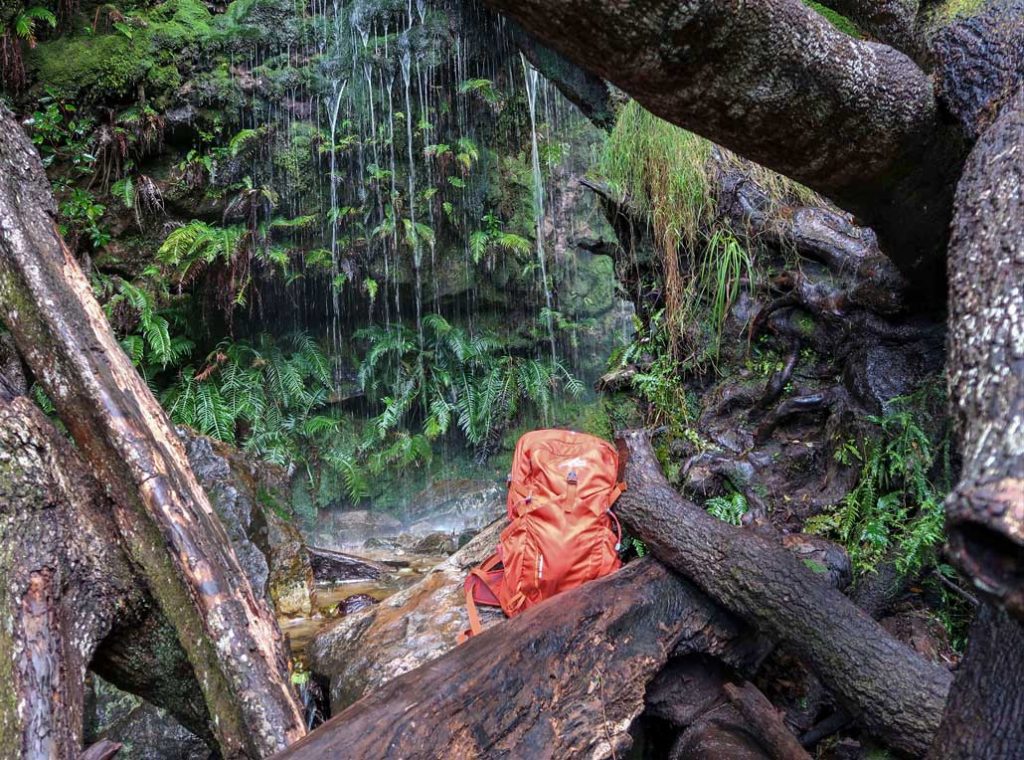 Disclosure
First Ascent provided the daypack for review. The author purchased one on his one account after the reviewed bag was returned. The Contour can be purchased from First Ascent's online store, as well as most outdoor retailers.