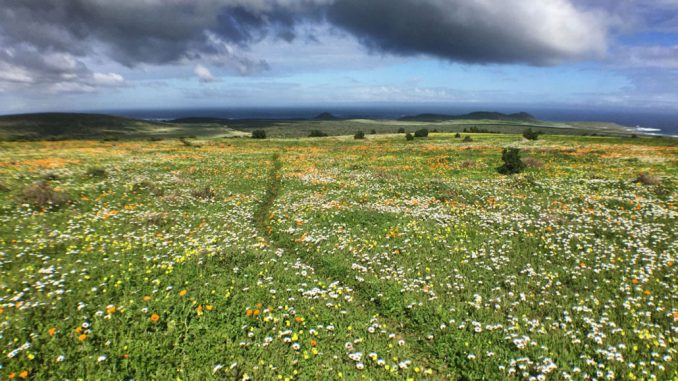 A few years ago, I was lucky enough to gatecrash a party of well-organised hikists who had booked permits for the Steenbok Trail in the West Coast National Park on the optimal date of 1 September (officially the first day of Spring in SA). I never forgot that hike: it was a day spent in a fairyland of flowers. There were more blossoms than you could believe – with the added bonus of eland, springbok, zebra and bontebok standing about in swathes of pink, orange, yellow and white.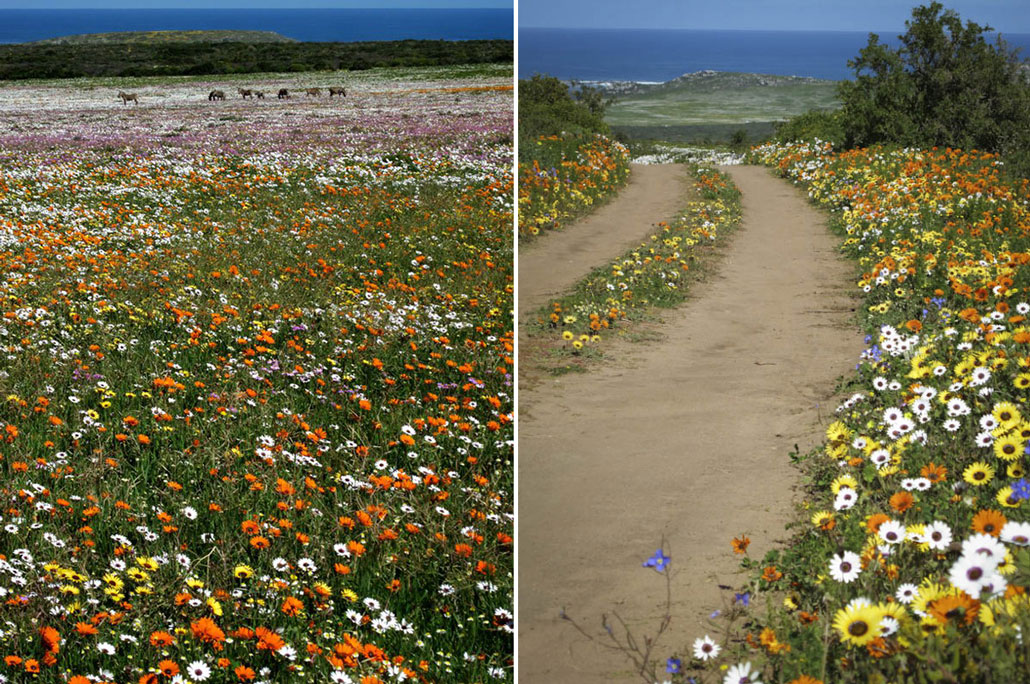 So, this year, I bullied and cajoled and whatsapped my friends to the brink of exhaustion to get them to plan far enough ahead to book permits for the trail. It was hard work to force more than two Capetonians at a time to commit to something more than three hours in advance, but in the end only one precious permit went unused.
Steenbok Flower Trail Hike details
52CapeTownHikes rating: Definitely Won't Die
Distance: 14km (mostly flat)
Duration: If you frolic about taking flower photos (and why the hell wouldn't you?), at least 5 or 6 hours.
Trail directions we used: The trail marker sticks. And tortoises.
Remember: You need to book for this trail well in advance, especially if you want to go on a weekend, as only 20 people are permitted on the trail each day. Click here for all booking info. (Bookings open in June.)
Parking: Just outside the Postberg section of West Coast National Park. You should start the trail by 9am and it's about a 40 minute drive from the gate of the WCNP to the Postberg section, so aim to get to the gate of the WCNP by 8am.
Highlights of this hike
Flowers
Flowers
Flowers
Tortoises
Flowers
Eland
Zebras
Flowers
Rocks
Flowers
Beach
Flowers
Check out the rest of Alison's 52 Cape Town Hikes on her blog 52capetownhikes.wordpress.com.
Bookings & Info
This trail is only open during August and September and must be booked in advance (bookings open in June). For booking and tariff information, contact the Geelbek Information Centre on 022 707 9902/3.